Archives for August 2021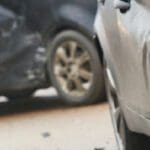 People injured in a multi-vehicle collision may be able to seek compensation from the at-fault parties to cover expenses and losses. However, multi-vehicle collisions are incredibly complex. It's essential to have an attorney on your side with the skills and...
Learn More
If you've been injured on the job, you're very likely facing serious medical expenses and lost earnings, which makes the question of "When will workers' comp offer a settlement?" especially pressing. While your claim will be unique to the circumstances...
Learn More