Steps in a Georgia Personal Injury Claim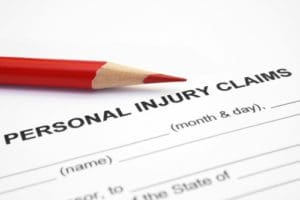 Discuss Your Case With an Experienced Attorney
For over 20 years we have evaluated nearly every type of injury case. Our consultation is always free, which means you won't pay any fees upfront. We only get paid when we win.
​
Once contacted, our attorneys will determine whether you are able to pursue a personal injury claim. After we decide to take your case, you will sign an agreement to retain our firm.
​Building Your Case
The legal team begins the process of reviewing every detail of your case.
​
Details reviewed for most personal injury cases include:
Injuries or Trauma
Police Report
Investigating the Scene of the Accident
Circumstances Causing Injuries
Any Supporting Evidence
Lost Wages
Medical Treatment
Long Term Effects or Impairments
Pain & Suffering
Mental & Emotional Trauma
Hardship on Spouse
What your lawyer and legal team do during your case:
Examine the depth of your injuries based upon findings
Examine the negligence of the at-fault party
Investigate the scene of the accident
Interviewing witnesses
Request documentation
Work with medical professionals & experts
Review documents, photos, and videos
Typically When You Have Completed Your Medical Treatment
The demand letter is drafted for your review and then sent to the insurance company.
All the information gathered and taken into careful consideration your attorney and team will decide the amount that is suitable in your personal injury settlement. Generally speaking, this amount should support the notion of making you feel whole again after someone's negligence.
Hiring an Attorney Let's the Insurance Company Know You Mean Business
If you have not yet hired a personal injury attorney, remember, that it is not in your best interest to listen to the insurance company. Especially when they attempt to offer you a settlement; usually one much lower than your case is worth. You need an experienced attorney who knows how to negotiate with the insurance company properly. If the insurance company is unwilling to settle, and the attorneys do not reach an agreement, you need a firm that will take your case to court.
​Filing Suit
If the insurance company rejects a reasonable settlement, your attorney and team will be ready to file a lawsuit. The goal remains the same – to fight for you to get the best compensation possible. This process includes several steps, two being in this order: discovery & trial.
Discovery is when both sides share evidence and supporting documents. Your legal team will go after every piece of information that could help and support your case.
A trial is when your case goes before a judge and jury. Your attorney will argue your case to the fullest. Read our reviews to see how seriously we take representing you and your rights.
​Things to Remember
Personal injury cases are not an overnight process. Your attorney will go back and forth several times negotiating a dollar amount that is considered fair compensation for your final recovery.
Statutes of limitations are strict deadlines to how long you have to file a claim. In most cases, you only have two years from the incident date. Remember, if you wait too long you may not be able to file a claim. If you or a loved one have been injured it always is best to contact an attorney immediately following your accident.
Our firm will never charge fees upfront for personal injury cases. This means you pay nothing until we win.
It is important to continue treatment with your physicians during the course of your case. After all, your recovery is the most important part of this process.
Stay organized and diligent in keeping documents pertaining to your case. It's also a good idea to keep a daily pain journal recording any hardships, difficulties, lost wages, or the treatment your receiving as a result of the accident.
Stay in communication with your legal team. Make sure you are accessible by phone or email on a regular basis.