Car Accident Attorney in GA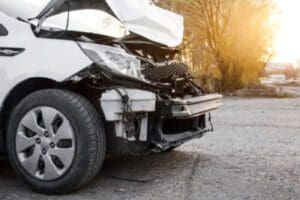 A car accident can leave you with painful injuries and a long path to recovery. On top of your physical recovery, you may struggle financially as the medical bills pile up and you miss time from work. If someone else was to blame for your crash, you shouldn't have to pay for the consequences. Let a Georgia car accident lawyer from Weaver Law Firm help.
For more than two decades, our law firm has been helping the people of North Georgia successfully recover compensation after serious auto accidents. Our attorneys have earned a reputation as aggressive advocates who stand up to insurance companies and take cases to trial when necessary. We fight for the full compensation you need to get back on your feet.
For your free consultation, get in touch today. Call us or contact us online now.
Why You Need a Car Accident Lawyer After Being Hurt in a Crash
The days, weeks, and months after a car accident can be exhausting and overwhelming. Serious injuries can take a toll on every part of your life. If that weren't enough, insurance companies may be hounding you or even pushing you to accept a car accident settlement that is less than you deserve.
During this stressful time, it's important to remember that you're not alone. A Georgia car accident lawyer can take the pressure off you. Some of the crucial ways that a lawyer from our firm can help include:
Taking care of any calls and discussions with insurance companies
Investigating your crash to preserve evidence and identify all possible sources of compensation
Connecting you with a network of top-quality medical providers
Thoroughly documenting the full extent of your losses so we can pursue the maximum amount you deserve
Managing all the paperwork and records around your car accident injury claim
Answering your questions and keeping you updated as we move forward in your car accident case
Negotiating for a full settlement with insurance companies and those who are responsible for the accident
Filing a car accident lawsuit in court if those at fault won't give you the fair compensation you deserve
After an accident, a car accident attorney in Georgia can take the pressure off you while you focus on your recovery. To learn more about how an attorney from Weaver Law Firm can help you, schedule a free consultation today.
What Is Your Car Accident Case Worth?
Every car accident case is different. The value of your case will depend on several factors, including the extent of your injuries and losses. Common types of car accident compensation in Georgia that may apply in your case include payment for:
Lost wages and lost income
Damage to your future earnings
Medical bills related to your injury, including treatment you may need later
Pain and suffering
Loss of consortium for married couples
Never trust an insurance adjuster to give you a fair estimate of how much your case is worth. Their job is to pay you as little as possible. At Weaver Law Firm, our job is to pursue the maximum amount you are entitled to receive.
How Long Do You Have to File a Car Accident Lawsuit in Georgia?
If you've been injured in an auto accident in Georgia, you usually have two years from the date of the crash to file your lawsuit. If someone passes away because of injuries due to a car crash, then you typically have two years from the date of death to file a wrongful death claim.
Although there may be limited exceptions to these rules, the courts are strict about these time limits. If you fail to file your lawsuit within the time limit, then you may lose your right to recover compensation.
What to Do If You've Been Hurt in a Car Accident
When you're injured in a car crash, it may seem like your only option is to wait and see what kind of insurance settlement you get. But the reality is that even when you're recovering, there are key ways that you can protect yourself and your car accident case. These include:
Holding on to any records related to your accident. After a car accident injury, ensure that you keep copies of anything that could be helpful for your claim. Medical bills, communications from work, and accident evidence such as photos or witness information can all be critical.
Keeping a journal about how you feel. The road to recovery can be long, and it's easy for the days to blur together. When you keep a journal about your injuries and how you feel, it can help you show how the accident has affected your everyday life.
Staying off social media. Many people use social media to communicate with their friends and families. But if you make posts about your life or your injuries following an accident, the other side could use them against you.
Talking with a Georgia car accident attorney. Do not put off getting legal advice after a motor vehicle accident. During the stressful time following a wreck, an attorney can manage all the details of your claim for compensation and take the burden off you.
Car Accident FAQs
If you were injured in a car accident, you likely have many questions about your legal options. Our attorneys are available to answer all of your questions in a free consultation. We've provided answers to questions we commonly receive below.
Car Wrecks
Even if you contributed to your car wreck, you may be able to obtain compensation. In Georgia, if you were less than 50% responsible for your accident, you may seek compensation from those who were more at fault. However, your compensation may be reduced by your percentage of fault. For example, if you were 10% responsible for your accident, your compensation may be reduced by 10%. That means if your damages were $100,000, your payment would be reduced by $10,000 (or 10%).
It costs you nothing upfront and nothing out-of-pocket to hire a car accident lawyer from Weaver Law Firm. Our motor vehicle accident attorneys are paid only when we recover money for you. Then, we are paid as a percentage of the recovery and you pay nothing out-of-pocket.
If the driver who hit you doesn't have insurance, you may still have options. Your own insurance policies may provide coverage for your injuries after an accident. An auto accident lawyer from Weaver Law Firm can help you explore all possible avenues of recovery.
Talk to a Georgia Car Accident Lawyer Now
If you've been injured in a car accident, call Weaver Law Firm today. We are always available to answer your questions. We can help you understand your rights and what to expect, then fight for you every step of the way.
Whether you've been injured in Gainesville, Cumming, Murrayville, or anywhere else in North Georgia, we're ready to help. Call us or contact us online for a free consultation.