Cumming Speeding Accident Attorney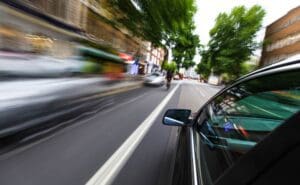 Were you injured in an auto accident caused by a speeding motorist in Cumming, Georgia? If so, you may be suffering from painful injuries that prevent you from working and require costly medical care. In times like these, you should know that you have the right to hold the at-fault driver accountable. We will help to demand money for your losses by filing a personal injury claim.
At Weaver Law Firm, our experienced Cumming car accident attorneys have years of experience recovering fair compensation for people injured in car accidents due to the negligence of others. We know the stakes are high if you're dealing with pain and financial losses after a crash, which is why we're committed to seeking justice and compensation for car accident victims like you.
Contact us today for a free consultation to learn more about how our personal injury attorneys can help.
Why Do I Need a Cumming Speeding Car Accident Lawyer?
If you were involved in a collision with a speeding driver in Cumming, you might be wondering whether it's really necessary to hire an attorney. After all, wouldn't it just be easier to allow the insurance companies to work everything out?
Although letting the other driver's insurance company handle everything could be easier, it's important to remember that making money is the insurance company's goal. When it comes to your health versus profits, the insurance adjusters will choose profits every time.
It's different at Weaver Law Firm. When you work with our Cumming speeding car accident lawyers, your success is our success. We work on a contingency basis, which means our legal fees are simply a percentage of the money we win for you. From the moment you choose to hire us, you can rest assured that we will do everything we can to hold the negligent driver accountable and maximize the amount of compensation you take home.
We can help you with every aspect of your Cumming car accident case by:
Reviewing your case and explaining your legal options in an initial consultation.
Calculating and documenting the full extent of your losses.
Conducting an independent investigation into the accident to uncover valuable evidence and determine who was at fault.
Communicating with the insurance company and other parties on your behalf.
Obtaining your medical records, employment records, and other documentation to support your injury claim.
Managing important legal paperwork and deadlines on your behalf.
Negotiating aggressively to maximize your compensation.
Representing you in court, if necessary.
Common Injuries That Result from Cumming Speeding Accidents 
When drivers exceed posted speed limits or drive too fast for road and weather conditions, they leave themselves with less time and distance to react to imminent hazards. As a result, many Cumming speeding accidents take place at high speeds, causing extensive damage and serious injuries such as:
Head injuries
Traumatic brain injuries (TBI)
Concussions
Facial injuries and dental trauma
Permanent scarring and disfigurement
Back and neck injuries
Whiplash
Herniated discs
Seat belt injuries
Spinal cord injuries
Partial or total paralysis
Broken and dislocated bones
Soft tissue strains, sprains, and tears
Abdominal injuries and internal bleeding
Bruises, lacerations, and puncture wounds
Thermal, chemical, and friction burns
Road rash
Post-traumatic stress disorder (PTSD)
Other emotional injuries
Wrongful death
What Compensation Might I Recover After a Speeding Accident?
A speeding accident can leave you with serious injuries, extensive vehicle damage, and other losses that can impact your finances, your ability to work, and your overall quality of life. If you can demonstrate that another driver was responsible for the accident, you may be entitled to financial compensation for the following types of losses:
Medical expenses and hospital bills
Pain and suffering
Costs of in-home care or accessibility modifications
Future medical costs
Lost wages from missed time at work
Losses in future earning potential
Lost insurance and work benefits
Costs of travel to and from medical appointments
Prescription and medical equipment costs
How Long Do I Have to File a Claim in Cumming, GA?
If you believe you may have grounds for a speeding car accident claim in Cumming, you should know how Georgia's statute of limitations could impact your case. Under state law, you have just two years from the date of the accident to file a personal injury claim.
If you wait to file until after the two-year deadline has passed, the court will most likely dismiss your case. At that point, you will lose your right to demand compensation for your losses. That is why it's so important to work with an experienced car accident attorney who can ensure your personal injury claim is filed on time.
How Do You Prove a Speeding Driver Is Liable?
To prove that a speeding driver was responsible for a Cumming car accident, you will need evidence to support your claim. An experienced attorney can help you identify and preserve useful evidence such as:
Police accident reports– Police reports often contain useful information such as citations issued for traffic violations, accident diagrams, and officers' official opinions regarding the cause of an accident.
Photos and video footage– Photos of the accident scene and video footage from dashcams or traffic cameras can show the relative positions and movements of the vehicles involved in the crash.
Eyewitness statements– Statements from third-party witnesses can provide valuable, unbiased information that supports your version of events.
Expert witness testimony– Expert witnesses such as accident reconstruction specialists can examine the evidence from a crash scene to determine how an accident occurred and who was most likely at fault.
What Happens If the Driver Doesn't Get a Speeding Ticket?
If you know the other driver was speeding when the accident occurred, but the police didn't issue a ticket, you may be worried about how it could affect your case.
It's important to understand that speeding is a misdemeanor in Georgia, technically a criminal offense. When you file a car accident claim, on the other hand, it's considered a civil matter. Civil cases are handled in civil courts, which follow procedures very different from the ones seen in criminal courts.
Although the existence of a speeding ticket could very well be important in a speeding accident claim, it is not enough by itself to prove that the other driver should be financially responsible for the crash. If a speeding ticket was never issued – or if the ticket was dropped – there are other ways to demonstrate that the other driver was going dangerously fast when the crash occurred.
Contact a Cumming Speeding Accident Lawyer Today
For more than 20 years, the dedicated attorneys at Weaver Law Firm have served Cumming, Forsyth County, and other North Georgia communities with outstanding customer service and successful results.
To discuss the details of your Cumming speeding accident case with a knowledgeable Georgia attorney at Weaver Law Firm, contact us today for your free case evaluation with a Cumming car accident lawyer.