Why Hire a Personal Injury Attorney?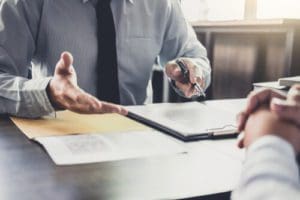 Here's why:
It is important to reach out to an experienced car accident attorney first after a car accident. Whether the car accident is severe and caused extensive injuries, or the accident was smaller, and the injuries are mild, both instances can have significant and life-altering effects which can lead to large personal injury verdicts or settlements.
Hiring an experienced car accident attorney can allow you the freedom to focus on your health and recovery while the attorney deals with the insurance company. The insurance company's specific goal in a large or small car accident case is to get you to settle quickly and for as little money as possible. An experienced personal injury attorney will help you prove liability, navigate complex laws and rules, make sure you settle your case at the appropriate time and help you negotiate and lower your medical bills so that you can take home a larger amount of your final settlement.
An experienced attorney can make all the difference in the amount of the settlement for your personal injury case.