Archives for September 2022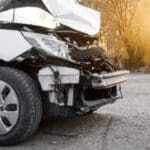 Avoiding some common mistakes made by many after a car accident will help secure a fair and just settlement for the personal injuries and damages you suffered. If you have been in a car accident, DO NOT ATTEMPT TO FIGHT...
Learn More
What happens if you are injured in an auto accident, it's not your fault, and you incur a large amount of medical bills?  Additionally, what happens if you incur lost wages because you are unable to work following your auto...
Learn More